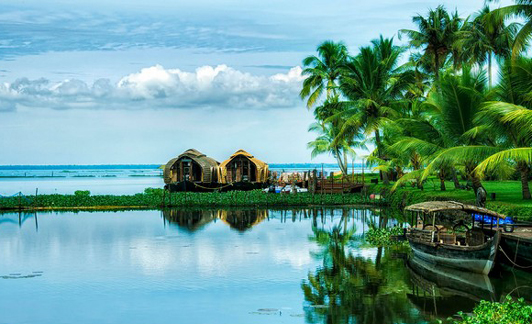 By Sejoe Jose
(Director, Marvel Group & IATO's Kerala Chapter Chairman)
The state of Kerala saw its biggest floods in 1924 but the floods of 2018 was even more disastrous than compared to the one seen in Kerala's history. Seven districts in Kerala were affected and red alert was given to the citizen of the state. Over 10,000 people lost their homes and over 300 people died in this disaster. Non-functioning of Kochi Airport almost for 10 days depicts how badly the state was affected. The level of water reached 8 feet high in most parts of the residential areas in the state and land slide add ed to the disaster.
It is estimated that Kerala would have a loss of worth 20,000 crores whereas the tourism and hospitality industry's estimated loss would be 1000 cr. The positive side during this disaster was the people of Kerala came together to work on a common goal of Rescue, Rehabilitate, Rebuild.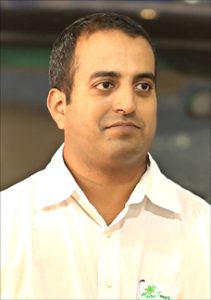 The fishermen of Kerala became our hero as they came with their fishing boats which they use in the sea at their own expense to rescue people from where no one could reach. The forces (Navy & Army) wer
e like angels who came from above and picked up those who were stranded in places which were cu

t off from rest of the world. The volunteers from rest of India also did their best in rescue. It is said that there would be no Keralite who directly or indirectly would not have been involved in the rescue mission.
The rain has slowed down and the waters have receded and people have started moving back to their houses. We have over 3000 volunteers at Munnar helping clean up Munnar, 15000 volunteers at Allepy and Kumarakom cleaning up the area.
We had over 1000 people working at the airport to open by 29th Aug at 1400 hours.  I have mentioned these numbers just to update that Kerala is moving fast so we get back to normal business. It is said that by first week of September people of Kerala will be ready to receive tourist.
The tourism fraternity joined together to form Kerala Tourism action force  which mobilised funds by all organisations to donate one days salary and one days turnover of the company . In addition collection centres were created in Kochi and Trivandrum to collect items received from different parts of the country. There was another team ready to go and distribute the collected items to the needy. The Tourism fraternity also joined to help clean up area which has been affected by the floods.
Kerala Travel Mart is starting on 27th Sep as per schedule. The message Kerala wants to spread out to the world that the state is ready and we are back on business with more energy. Through Kerala Travel Mart we will show case to the world that everything is in order and each buyer attending KTM will get firsthand experience on the situation of Kerala. The biggest support Kerala needs is by sending tourist or visiting Kerala and help in improving the economy of Kerala.
Let's do for Kerala, let's show support by book a tour or conference or hotel in Kerala!