T

he announcement of developing four new airports in Uttar Pradesh at Bareilly, Moradabad, Aligarh and Azamgarh is a big boost to the growth of tourism and hospitality sector of the state. Apart from new airports, the process of developing international airports at Jewar in Delhi NCR and Kushinagar has already been initiated. Chief Minister of Uttar Pradesh Yogi Adityanath has made this announcement while inaugurating the fourth edition of Uttar Pradesh Travel Mart organised in association with UP Tourism and the Federation of Indian Chambers of Commerce and Industry (FICCI).
Speaking more about tourism, the Chief Minister said: "Uttar Pradesh was pioneer in spiritual and heritage tourism. Hence the state is committed to provide safe travel and other facilities to tourist and pilgrims and expose them to the rapid development strides take by the state." He stated that safety and security of the tourist is the highest priority of the state.
---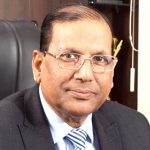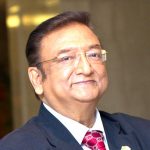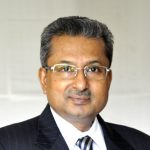 ---
Labeling the new announcement by the Chief Minister of Uttar
 Pradesh a tremendous shot in the arm for UP's burgeoning travel and tourism sector,

S N Srivastava

, President & Co-founder, Clarks Inn Group 

of Hotels said  that new airport development in these cities will also have domino effect on investments in new businesses, industries as well as a slew of investment in hotels around airports in these cities.
"Moradabad that's been known as the 'Brass city' has not been able to develop the brass industry the way it should  have. he coming of an airport in the city and the resultant connectivity have the potential to completely change the current business landscape and pave way for the brass industry in the city to develop in scale and size of international standard which in turn will create new demands for a lot of hotel accommodations, housing, shopping and entertainment centres and more in the city," he adds.
Furthermore, it can give boost to export as well as travel and tourism. This can create millions of new direct and indirect employment in the city and surrounding. Similar thing can happen in other
cities too.
Complimenting the UP government on the initiative
s to develop new airports in theses very important secondary cities
Subhash Goyal
, Secretary, FAITH said that development of aviation through new airport development and establishing air connectivity has a multiplier effects. It results in the development of the whole region because when airlines start flying they bring tourists who in turn need hotels to stay.
He further explains, "So more hotels come up and when hotels come up they need bellboys, they need people on reception, they need people in operation, technicians and engineers, and hence the multiplier effect on employment generation and economy in the cities where new airports come up. India is the fastest growing aviation market in the world and the development of new airport needs to keep pace with the development in infrastructure." 
Lauding the announcement, IATO President, Pronab Sarkar pointed that airport development in Jewar in Delhi NCR and Kushinagar, are definitely good news for the tourism industry especially for destinations like Agra and Delhi, whereas new announcement of airport development at Bareilly, Moradabad, Aligarh and Azamgarh is more of a good news for locals living in these cities in terms of enhanc
ed connectivity to travel with little impact on travel and tourism in these cities as they are no tourism activities in these places.
The IATO President pointed that there is need to offer better connectivity to the Buddhist circuit in the state. "There is already an existing demand and traffic for connectivity between Lucknow, Varanasi and Kushinagar and these destinations need to be connected from each other. It will be very for the tourism sector in the state," he said.