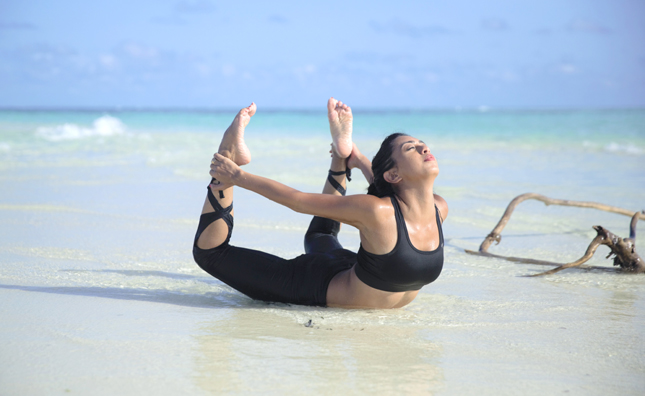 New Delhi: Embarking with the enthralling concept of fitness tours, FitZup in association with Cocoon Maldives, had organized an expedition to the unrivalled luxury, Maldives first design hotel with well-renowned TV celebrities and fitness enthusiasts Kishwer Merchant, Abigail Pande, Sreejita De and Pryanca Talukdar along with pro-athlete Sahil Rasheed.
The visit to Cocoon Maldives spread over 5 days where the ideology was to change the perception of fitness enthusiasts about the term 'Cheat Meal'. The expedition started everyday with rigorous morning workout sessions, followed through with some leisurely activities to explore the nearby Lhaviyani Atoll, unwind and relax.
Alessandro Azzola, Managing Director, Cocoon Maldives, said: "This is an incredible opportunity to be part of a project with an impact to promote Health & Wellness tourism with some of India's fabulous TV stars at Cocoon Maldives. We have created a resort that is unique and new in many ways, which I am very happy and proud of. When it comes to guests, our concept is 'home hospitality."
"Our staff are extremely guest-oriented. They know and understand the requirements and wishes of our guests, so we are able to cater to them faultlessly. It is not the buildings, rooms or furniture that makes a hotel. What makes a hotel is the smile of the staff, and how well they treat their guests. And I am most proud of my team here. It is not I who run this resort, but the very capable team of Cocoon Maldives," he added.
Cocoon Maldives, the luxury 5-star resort in the island nation of Maldives blends the best of Italian design with the Maldives' stunning natural beauty, all set against the backdrop of the azure Indian Ocean. This family-friendly, stylish resort, based on the principle of 'affordable luxury' is the perfect destination for a relaxing holiday.