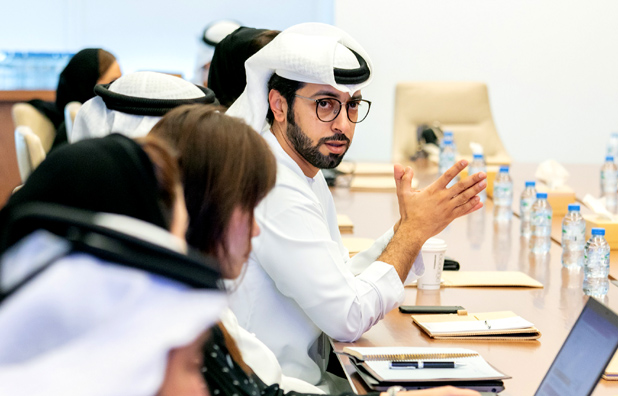 The Department of Culture and Tourism – Abu Dhabi and Airbnb, the online community marketplace which provides access to millions of unique accommodation and Experiences around the world, have teamed up to promote the UAE capital's offerings.
DCT Abu Dhabi's already established Emirati Experiences initiative offers visitors to the emirate a selection of 20 different tours and experiences designed and led by Emirati nationals which provide firsthand insight into Emirati culture, heritage and history.
These tailor-made experiences are echoed by Airbnb's own Experiences' unique excursions and activities designed and led by local hosts – which Airbnb offers across 800 cities worldwide. This new joint initiative means all 20 Emirati Experiences will now be included on Airbnb's popular global platform for the first time.
"This collaboration with our friends at Airbnb to showcase Emirati Experiences on their hugely popular service makes perfect sense and is in line with our mandate to promote our emirate to the widest possible audience," said HE Sultan Al Mutawa Al Dhaheri, Executive Director, Tourism Sector, DCT Abu Dhabi.
"Each year, millions of tourists come to Abu Dhabi to experience our history, traditions and heritage and there is no better way for visitors to experience the uniqueness of Abu Dhabi and its districts, and to learn about our rich history than by spending time with an Emirati tour guide, which is what Emirati Experiences offers. With this new initiative, the demand for these unique experiences should increase as more potential visitors are exposed to the wonderful things on offer in Abu Dhabi.
"This co-operative initiative will no doubt result in greater visibility of our emirate to an international audience, which can only positively impact visitation numbers going forward."
Hadi Moussa, Airbnb General Manager for Middle East and Africa and Head of EMEA Business Development. "Following the success of Experiences in Dubai, this partnership will attract new guests to experience Abu Dhabi's famous hospitality and discover one of the most dynamic and fast-growing tourism destinations in the world."