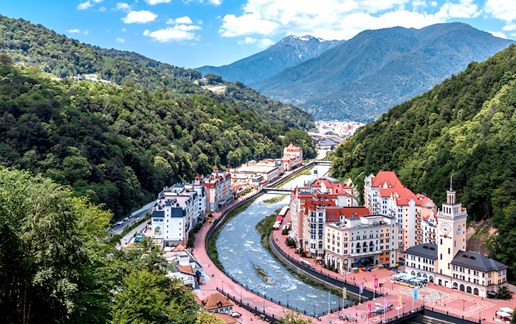 An estimated 10,000 Indians travelled for the sporting extravaganza too. There is definitely a renewed interest in Russia amongst Indian travellers that can be leveraged to grow Russia's share of Indian outbound travellers.
---
Everyone that I spoke to who travelled to Russia for the 2018 FIFA World Cup were full of praise for the country, its hospitality and the endless surprises in terms of its breathtaking landscape, beautiful city and surrounding, cleanliness, nightlife, shopping, its historical places like palaces, cathedrals and museums, infrastructure, the list is long. The country earned rave reviews from the teams, fans and delegation from any and everywhere who travelled to the world's largest country to witness the Football carnival earlier this year.
The fear of hooliganism or racial rants during the month long event, spread across 11 cities of Russia, were all unfounded as Russia put a dazzling display of its organising skills, its advance preparation for the event, its crowd management skills by creating a skilful mechanism that encompassed taxi drivers and police personnel to eateries, bars, hotels and a huge army of volunteers who were always spot on in offering assistance.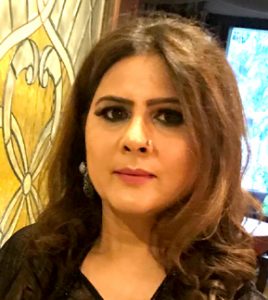 The Fan ID that Russia issued in the run up to the FIFA World Cup offered Football lovers visa free entry into Russia. Russia has further increased its validity offering Fan ID holders visa free multiple-entry into Russia until December 2018.
An estimated 10,000 Indians travelled to Russia to watch the games that included individuals, groups, corporate as well as business and celebrity world bigwigs like Mukesh Ambani and Amitabh Bachchan. According to Broadcast Audience Research Council of India the total viewership of the tournament across channels, live streaming, websites, among others, crossed a staggering 254 million views in India.
"The event has given Russia a lot of very good publicity and has shown Russia as Russia is and Russian as Russians are, warm, friendly, polite, hospitable and fun loving. Even the ordinary people here in India have suddenly woken up to cities like Sochi, Kazan, Volgograd, Samara, Kaliningrad, Nizhny Novgorod, and to the facts that how beautiful, attractive, lively and tourist friendly cities they are. We have clearly noticed a huge surge of interest in Russia," says Saru Chaudhary, Managing Director of Salvia Travels, the largest Indian DMC that exclusively promotes Russia in the Indian market and has facilitated the travel of more than half a million Indians to Russia in the last 15 years.
Indians have known Moscow for as long as they have known Russia. More recently, increasing familiarity with St. Petersburg as the cultural capital of Russia has helped in growing Indian arrivals in a limited way. Historically both the countries have shared warm and friendly relationship since India's independence. However, with the growth of travel and tourism and India's emergence as one of the fastest growing tourism source markets in the world, it hasn't brought the same dividend that it should have for Russia.
Russia's share of India's outbound travellers is nowhere close to what the UK, Germany  or France get and pales in comparison to Thailand, Indonesia, Malaysia, or smaller countries and city-states like Singapore, Hong Kong, Dubai or Abu Dhabi. In 2017, Abu Dhabi, despite attracting the least number of Indian visitors amongst the mentioned destination, managed to get 360,000 Indian visitors staying in its hotel for an average of three nights and in turn garnering more than a million rooms nights from Indian tourist alone. Whereas, Russia's share of Indian visitors is estimated in the region of 120,000-130,000.
Chaudhary says that the FIFA World Cup was a great showcase of Russia and Indians have definitely woken up to the destination with much greater interest than before.
"The event offered Russians the opportunity to showcase their country, its beauty and attractions, its culture and heritage, which they accomplished brilliantly. The event has generated a lot of buzz about Russia as a tourist destination in India too. The sheer variety of experiences and landscape makes cities like Sochi unbeatable by their rival destination in any part of the world. St. Petersburg, with its history and heritage, its architecture, museum, cathedrals, nightlife and shopping, etc. can compete with any other cities in the world. So is Moscow, which is not only one of premier global capital today but is unrivalled in beauty, architecture and experiences. With the FIFA World Cup 2018, the world knows Russia better. Indian travellers know Russia better," she said emphasising that this can be leveraged to boost Russia's tourism profile in India too as is happening in the rest of the world.