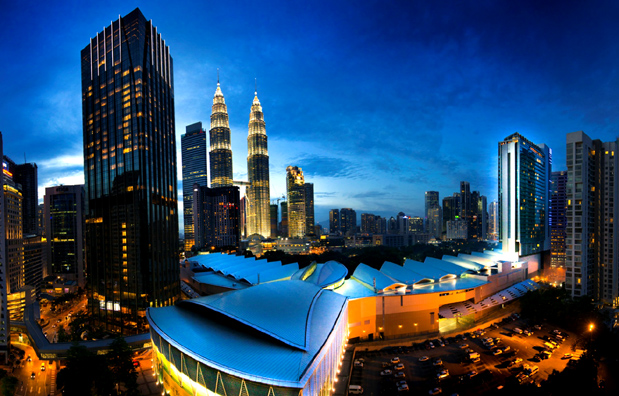 One of Malaysia's top ten tourism source markets, Indian arrivals to the South East Asian country has significantly declined in the last couple of years. However that seems to be changing now as Malaysia has registered a robust 17 per cent growth in India arrivals in the first five months of 2018. Malaysia received 722,141 Indian visitors in 2015. However this number came down to 638,578 in 2016 and to 552,739 in 2017. Malaysia hosted a total of 27 million tourists last year.
As part of its strategy to regain its market share in India, Tourism Malaysia has increased its engagement programmes with the Indian tour operators and is eyeing regional markets like Gujarat and Maharashtra among others to carry out focussed market development activities to boost arrivals from India.
Led by Tourism Malaysia and MATTA (Malaysian association of Tour and Travel Agents) as many as 17 Malaysian suppliers recently conducted B2B meetings in Ahmedabad in the Western state of Gujarat, as part of the NTO's effort to facilitate increased B2B engagement between the Malaysian suppliers and Indian buyers.
According to Malaysia Tourism promotion Bureau (MTPB) Director Mohd Hafiz Hashim, the NTO is keen to see the current Indian numbers grow to one million a year. He exuded confidence while informing that Indian arrivals have increased by 17 per cent between January and May 2018.
Hashim also highlighted that there are several new attractive incentives schemes that has been introduced by Malaysia to attract conferences, corporate meetings, wedding segment, among others.
Part of the reason attributed to the decline in Indian arrivals was attributed to Indian carriers Jet airways and more recently Air India Express suspending their Kuala Lumpur flights from India.
However Malaysia base carriers like AirAsia and Malindo Air have expanded their Indian network in the recent years. Besides, popular as a family destination, the closure of indoor and outdoor theme parks at Genting is also said to have affected Indian arrivals to Malaysia.