In all likeliness, N. Chandrababu Naidu is probably the only Chief Minister who has hosted the IATO Convention three times in his state, twice in Hyderabad, capital of undivided Andhra Pradesh until its bifurcation in 2014. The forthcoming 34th IATO Convention in Vishakhapatnam in Andhra Pradesh next week is the third time that he will host the prestigious event. And as he has already confirmed his attendance at the inaugural function, he also becomes the only Indian Chief Minister in IATO's 37 year old history and 34 Conventions to inaugurate the Annual IATO Convention for a third time.
---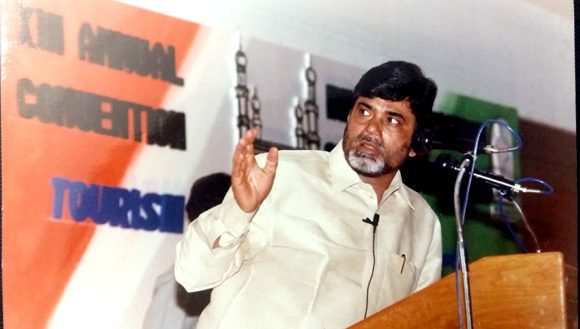 ---
This speaks volume about the state's recognition of tourism's massive socio-economic impact as well as their interest in growing tourism in order to harness the sector's potential to boost state's economy and job market, and therefore CM Naidu's continued love affair with IATO Conventions over the last two decades as he readies to welcome IATO members from across the country for their 34th Convention.
Not only has the Chief Minister been in the forefront in inviting IATO to organise its convention in the new state post its bifurcation in 2014, but as IATO President Pronab Sarkar, Vice President Rajiv Mehra and Hony. Secretary Rajesh Mudgill vouch, has also attended to industry concerns and issues when brought to his notice, like issuance of entry ticket to Tirupati Balaji Temple by tour operators that was made possible because of Naidu's intervention in the matter.
IATO's first convention in undivided Andhra Pradesh was in 1997 in Hyderabad. Leading the state with a vision to turn it into one of the Asian Tigers in the first term as the Andhra Chief Minister, Naidu was the Chief Guest on the occasion and had officially inaugurated the convention. The second convention came to Andhra six years later in 2003, in Hyderabad, and once again because of Naidu's personal interest in the event where he reportedly himself made a power-point presentation for IATO delegates during one of the meetings.
---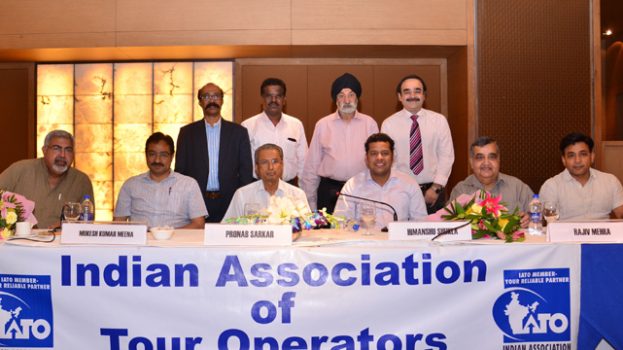 ---
It was the 19th IATO Convention and the post convention whitepaper in 2003 that the association submitted that many in the IATO believe led to Hyderabad transforming into India's foremost events, congresses and convention hub that it is today with the opening of the world-class Hyderabad International Convention Centre (HICC). Today more than 10 years after the facility has opened door there is yet to be another such venue in scale, class, planning and architecture in any other state in India.
Andhra is a new state today and without its former capital that's gone to the newly carved state of Telangana as its capital. The new Andhra is hosting its first IATO Convention. Once again Naidu as the CM of the state has personally been involved in inviting IATO to organise its 34th Annual Convention at the coastal city of Vishakhapatnam, new Andhra's financial capital.
The state is once again rewriting its plan for tourism's future in the state, led by a Chief Minister who, going by his repeated thrust for the development of tourism in the state, definitely believes in tourism's massive socio-economic impact and some very dynamic and forceful officers in AP Tourism, led by a dynamic young AP Minister of Tourism Bhuma Akhila Priya, who are leaving no stone unturned to improve Andhra's tourism profile, both for the domestic as well as the inbound market.
Acknowledging that Andhra lag far behind in foreign tourist arrivals despite being 3rd in domestic arrivals in the country, AP Tourism & Culture Secretary Mukesh Kumar Meena, while inviting IATO members for the forthcoming convention at a recent IATO meeting in Delhi, said, "For the growth of tourism, you (IATO) are very important to us. That's why we have taken this initiative of inviting you to Vizag for your annual convention. You are the people who would bring inbound tourism to Andhra Pradesh. We will do everything to project before you, promote before you and convince you that Andhra is a promising state in terms of tourism potential."
AP Tourism CEO Himanshu Shukla while inviting all the "1500 members" of IATO has also expressed his department's readiness to host as many as 1200 members for post tours and also to different locations within the state and not just Vishakhapatnam and surrounding.
Speaking at the recent IATO meeting earlier this month, its President particularly lauded the interest that the CM had shown during his meeting with the IATO delegates about a year ago in once again bringing the IATO Convention to Vishakhapatnam. "Natural beauty, beaches, hills, caves, temples, wildlife, festivals and handicrafts, Andhra Pradesh is a destination one can easily spend 15 to 20 days," Sarkar has said.
Sarkar also lavished praise on Andhra CM and AP Tourism for supporting various IATO initiatives at every stage of the convention planning, right from IATO Run to cultural programme to post convention tours. "This gives us confidence that we can give best to our members at the convention. This will be one of the best attended IATO conventions. The Chief Minister has already confirmed his attendance at the Convention. The Minister of Tourism (Andhra Pradesh) has also confirmed her presence," he reminded members at meet.