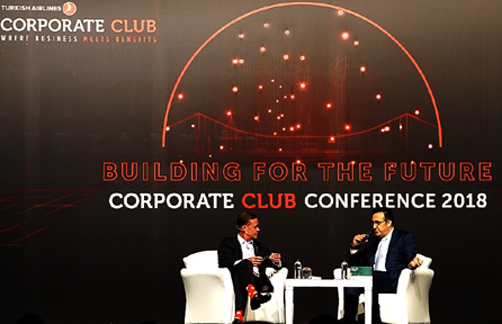 The Istanbul New Airport – a state-of-the-art facility, which will open on October 29, 2018, will be the largest airport in the world by 2023. The much-anticipated opening of the new airport will position Istanbul as the 'Hub of the World', and will see 200 million passengers per year on final completion.
Turkish Airlines' expansion has increased demand for this world-class facility, which will help the national flag carrier's goals of 120 million passengers and a fleet of 500 aircraft by 2023. Turkish has emerged as the largest network carrier in the world by the number of countries it is flying to, spanning over 304 destinations worldwide, including 255 international and 49 domestic, in 122 countries today.
According to the Chairman of the Board and the Executive Committee of Turkish Airlines, M. İlker Aycı, "Building on the recent economic success of our airline, 2018 is a highly significant year for the future of Turkish Airlines with the opening of Istanbul New Airport in October. As the new home of Turkish Airlines, this will allow us for greater capacity and increased network, allowing corporate travelers a streamlined and innovative services and state-of-the-art Lounge facilities meaning an even better travel experience for Business Travellers."
Ayci was speaking at the Turkish Airlines Corporate Club Conference organized on September 17-18 in Istanbul, in partnership with the Global Business Travel Association (GBTA). The conference is an annual international event where industry leaders come together and discuss the future of business travel. This year's event saw 900 participants attend from 71 countries across the widest international flight network that Turkish Airlines operates. The theme of the conference, "Building for the Future", featured Aycı with the BBC's Aaron Heslehurst moderating.